THE CRATERS & FREIGHTERS NETWORK
A National Powerhouse with Local Accountability.
Craters & Freighters is a proud leader in the shipping industry, having honed our skills through decades of experience. Our comprehensive customized packing, crating, and shipping services are unparalleled, and our nationwide teams of professionals are educated and thoughtful. We provide a personal touch to every project and utilize a network of global resources that create a trusted, streamlined approach to any shipping job we take on.
Although Rhode Island is the nation's smallest state, our Craters & Freighters in Providence packs a big punch when it comes to shipping. Our team of local representatives is here to guide you through the shipping experience, ensuring you have confidence and peace of mind throughout.
If you have questions or concerns about your project, we have answers. Let our shipping team make your project a smooth one. Whether you're shipping nationally or need international shipping, we can manage it. If your asset is heavy, large, fragile, valuable, or hazardous, we will gladly take it on. We've worked with industries of every kind and are capable of making the most challenging custom crating, and shipping projects look easy and arrive safely.
Call us to learn how we can successfully help you create a shipping scheme that's unique to your needs and goals. Our logistics team is one-of-a-kind, and our customer service never disappoints.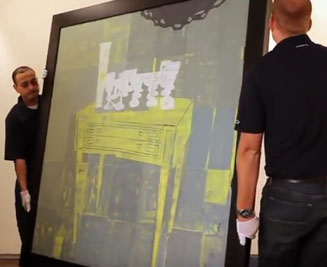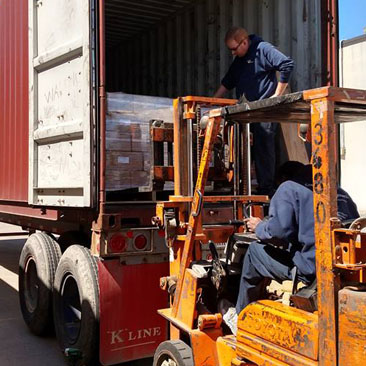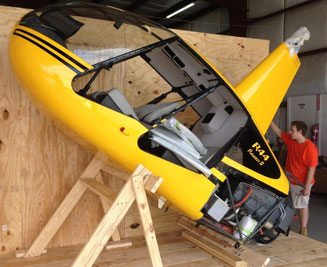 We help commercial and industrial organizations of all kinds get their valuable assets to their destination safely and securely. Our team appreciates the valuable nature of these items, often necessary for medical and governmental needs. Whether your project necessitates the shipment of construction machinery, IT lab equipment, or sensitive military assets, we will manage their competent arrival from pickup to crating and packaging to shipment, and delivery, so you can focus on other aspects of your business.
Our specialists will support even the most complicated projects and provide protections that get your valuables through the unpredictable shipping stream and into any destination with ease.
Our shipping services are comprehensive and take all the guesswork out of your specific process. With several proven shipping methods to choose from, you will receive the utmost in conscientious care, so your stress is kept at bay. We have decades of experience that has afforded us industry knowledge and the global support of the best in the shipping business. We will manage and maintain your shipping project from start to finish, always keeping in mind customer satisfaction.
Our residential packing and shipping team is prepared to handle your personal belongings with the care they deserve. We understand the significance of these sentimental belongings and that many of them are priceless when it comes to the emotion they provoke. Our shipping professionals will treat each and every piece as if it were their own. We strive to be the most respectful and thoughtful shippers and we will dedicate ourselves to the protection of your valuables.
Our crating and packing teams have unmatched expertise in providing all of the tailored solutions for your project. We will determine the best container, use the best materials, and give you the best packaging for your asset. Our crates are designed to get your item through the shipping experience with full support and protection. We will use technology and knowledge to design and engineer containers that withstand turbulence, unreliable weather, and unforeseen encounters throughout the journey.
Headed overseas? No problem. Our custom wooden crates meet all codes and requirements for entry into any country. We are experienced in the ultimate design of crates that match your item to perfection, understanding that a one-size-fits-all scenario is never good enough. If you think your asset is too big, bulky, or fragile to make it safely to its final destination, let us change your mind.
FAST & EASY PROCESS
We can crate, pack, and ship your largest, heaviest, and most valuable items.
Craters & Freighters is up for the most demanding shipping projects because we've been creating high-quality containers that ensure safe passage through the shipping process for decades. We've seen almost every kind and size of item you can imagine, and we are well-prepared to take on your tough job.
We will gladly fully insure your items while they are in our care, from pickup to packaging and transit to the final destination.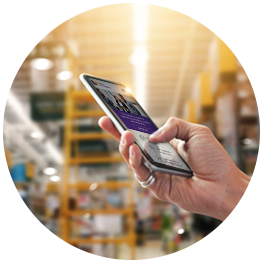 STEP 1
Contact us to discuss
your needs.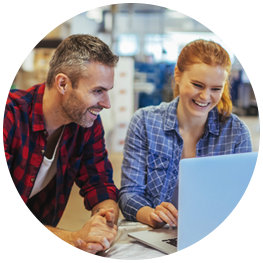 STEP 2
We provide a quote with a
recommended approach.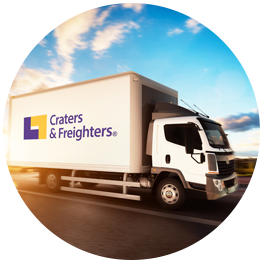 STEP 3
Once approved, we package,
crate and/or ship your item.
Expertise that delivers.
As industry leaders for nearly three decades, we have matured, learned, and grown, creating a capable and reliable team. But, more than that, we are dedicated to our customers and their safe shipment. We are responsible for garnering trust and providing the best in customer service and peace of mind, and we'd love the opportunity to prove that to you.